Fountains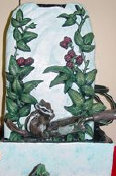 $41.99
Garden Fountain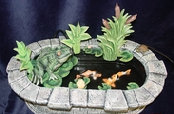 Lilly Pond Frog Fountain
Chipmunk sitting on a white gold shovel surrounded by rasberry bushes.
PUMP IS INCLUDED
13.5" x 10"
$65.99
Lilly Pond setting with water that is pumped out of the frog's mouth. 2 Koi fish & small turtle can be moved & are included.
PUMP IS INCLUDED
Click Thumbnail for Larger View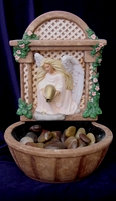 Angel Fountain
An Angel kneeling by the water pouring water out of a jug into the fountain base
PUMP IS INCLUDED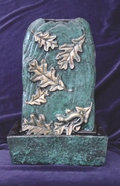 Lizard & Leaves Fountain
Green Marble Look Fountain with brass look to the leaves & lizard.
PUMP IS INCLUDED
$65.99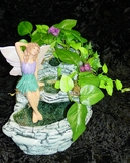 Garden Fairy
Fountain
A Fairy stops to cool off by the water.
PUMP IS INCLUDED
$62.99
SOLD
© Copyright 1999-2017
Crafts By Dawn
and
Cute & Cuddly Rabbitry
No material, pictures, and graphics on this entire website may be reproduced in part or in whole without written consent from
Crafts By Dawn or Cute & Cuddly Rabbitry!
Thanks!
SOLD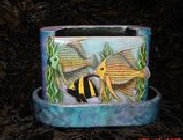 S
O
L
D
Fish Fountain
PUMP IS INCLUDED
$47.99